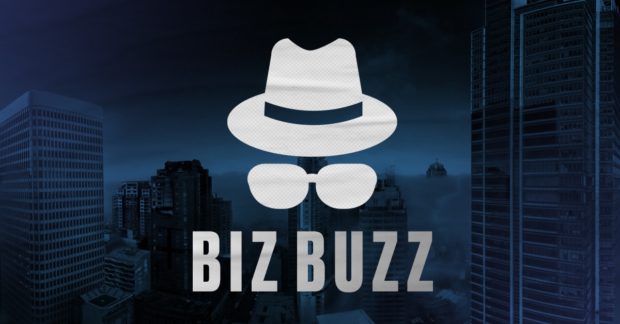 BIZ BUZZ: "Total War" | Company Applicant
As we predicted a few weeks ago, the ad war against San Miguel Corp. is now in full swing, the conglomerate now being hit by criticism from all sides, but especially on the environmental and financial aspects.
In the weeks leading up to the Energy Regulatory Commission's (ERC) decision on the San Miguel-Meralco joint rate hike petition, a slew of advocacy groups made themselves visible in the media, some attacking the environmental aspect of the San Miguel power plants, several of which are powered by fossil fuels (coal, in particular).
This is despite the fact that, according to the San Miguel camp, their total power generation from fossil fuel power plants is only 4,100 megawatts.
By contrast, the conglomerate's competitor, the Aboitiz Group, has a total output of 4,295 MW from coal-fired power plants, plus an additional 767 MW from bunker-fired power plants.
"How come these environmental groups are only hitting on us, when there is someone bigger in the fossil fuel field," one San Miguel official asked in disbelief.
Meanwhile, there's another line of attack against San Miguel that's been exploited by his detractors lately.
Text messages began circulating last week urging bankers and investors to sell their San Miguel debt securities, with the same messages highlighting the conglomerate's financial situation following the ERC's ruling rejecting its request for a hike. rates.
When asked by Biz Buzz about this, San Miguel boss Ramon Ang replied that bondholders had "nothing to worry about" due to the company's strong cash position.
"From the start of the pandemic, we started preparing for the worst-case scenario," he said. "Over the past three years, we've refinanced all of our debt to take advantage of historically low interest rates, so we're ready for all of that."
More importantly, Ang pointed out that San Miguel has four power plants that will be commissioned over the next three years, which would provide him with additional sources of income.
But will that be enough to calm the conglomerate's critics and business rivals? Abagan!
—Daxim L. Lucas
Speaking of green energy. . .
Sta. Clara International Corp. and its partner, Investco BHPI Inc., recently entered into an agreement for the civil works and power plants of the 8.4 megawatt Maladugao (Upper Cascade) hydroelectric project.
Identified as one of the best regions to harness hydropower, Mindanao is already home to several large hydropower plants erected over the past decades. The Maladugao hydroelectric power station will be built in the province of Bukidnon located in the north of Mindanao.
The sta. Clara's team was led by its president and general manager Nicandro Linao, deputy general manager Fernando Delgado and hydropower manager Renin Belo. Meanwhile, the Investco team was represented by the company's Vice President and Treasurer Kenneth Sytin, Corporate Secretary Constantino Navarro III and Chief Operating Officer Antonio Abella.
Linao and Sytin expressed their enthusiasm for the immediate mobilization of the project and its significant impact on the production of affordable electricity.
—Daxim L. Lucas
Regional honcho
Raymund Berja has become the first Filipino to be appointed Regional Finance Director of AirAsia Super App, headquartered in Kuala Lumpur, Malaysia.
Pinoy, 42, is responsible for overseeing the super app's operations in the Philippines, Malaysia, Thailand and Indonesia, among other places.
AirAsia Super App is the low-cost carrier's offering to make booking flights and hotel accommodations more convenient for passengers. The platform, which has 50 million users, also facilitates ride-sharing services, food deliveries and online retail, among others.
"I see this opportunity to bring work ethic, values, expertise and a collaborative mindset to influence our five-year business plan and strategy for growth and expansion," Berja said.
"My goal is to provide a solid foundation for AirAsia Super App to maintain growth momentum and positive results. [earnings before interest, taxes, depreciation and amortization]as well as to implement stronger financial governance and compliance, disciplined budget management through effective and efficient allocation of resources across lines of business while balancing new product launches and expansion into new markets ", he added.
At the same time, Berja is the General Manager and Country Manager of AirAsia Super App Philippines.
Berja has 15 years of experience in finance, having worked for ABS-CBN Corp., Jollibee Foods Corp., PLDT Global Corp. and Globe Fintech Innovations Inc.
—Tyrone Jasper C. Piad
Email us at [email protected]
Join our Viber community:
inq.news/inqbusinesscommunity
Read more
Subscribe to INQUIRER PLUS to access The Philippine Daily Inquirer and over 70 titles, share up to 5 gadgets, listen to the news, download as early as 4am and share articles on social media. Call 896 6000.