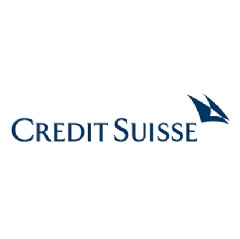 Credit Suisse launches two digital services for the valuation and sale of real estate online
Credit Suisse, together with MoneyPark and PriceHubble, has integrated two new digital services into its Property Cockpit: information on property valuations and the possibility of selling properties. The new features are available in Online Banking and the CSX mobile app, and represent an important step in the journey towards a comprehensive set of digital real estate services that supports homeowners throughout the homeownership lifecycle.
The Property Cockpit, which was first launched in July 2022, can be used free of charge by all private clients domiciled in Switzerland via Online Banking and the CSX mobile app. These customers can now find out the current market value of their home, get important information about their neighborhood (e.g. noise levels), see nearby construction projects, track their mortgage, and get a real-time indication of the market demand for their property. . The dynamic market valuation solution developed by PriceHubble AG also allows customers to perform simulated real estate valuations. For example, clients can assess the impact of a renovation on the value of their property by providing a few details. This is a crucial step towards a digital self-service ecosystem that simultaneously enables an enhanced holistic advice model.
Clients interested in expanding to a larger property, downsizing to a city apartment or considering moving abroad can directly identify qualified potential buyers, initiate a sale digitally and benefit from Credit's personalized advisory services. Switzerland as well as professional, end-to-end brokerage services from MoneyPark AG. Throughout the process, clients can easily track the status via the Property Cockpit on their Credit Suisse Online Banking portal and the CSX mobile app.
Roger Suter, Head of Private Banking Switzerland at Credit Suisse, comments: "The consolidated overview in the Property Cockpit gives clients complete transparency, control and information to assess their real estate situation. This also allows our client advisors to provide comprehensive wealth advice tailored to the needs of our clients.
"These innovative features developed in cooperation with MoneyPark and PriceHubble are a crucial step towards a complete ecosystem that systematically takes into account the need of our customers for a transparent and homogeneous service in the evaluation, sale and financing of real estate. – easily, clearly, and completely digitally, from a single source," adds Anke Bridge Haux, Head of Personal & Business Banking at Credit Suisse.
Over the next few months, additional features will be launched to expand the reach of our digital real estate platform. The focus will be on enabling clients to research new properties, assess their affordability and review financing options in transition phases.
—-
More information about the ecosystem can be found at www.credit-suisse.com/mortgage.
Swiss credit
Credit Suisse is one of the world's leading financial services providers. The bank's strategy is based on its fundamental strengths: its position as a leading wealth manager, its specialized investment banking and asset management capabilities and its strong presence in its home market, Switzerland. Credit Suisse strives to follow a balanced approach to wealth management, aiming to capitalize on both the large pool of wealth in mature markets and the significant wealth growth in Asia-Pacific and other emerging markets, while also serving major developed markets with a focus on Switzerland. The bank employs over 50,000 people. The registered shares (CSGN) of Credit Suisse Group AG are listed in Switzerland and, in the form of American Depositary Shares (CS), in New York. Further information about Credit Suisse can be found at www.credit-suisse.com.
About Money Park
MoneyPark is the leading specialist in mortgages and real estate in Switzerland and has more than 300 employees. The young FinTech company offers complete and tailor-made mortgage and real estate solutions, combined with personalized advice and state-of-the-art technology. It offers independent expertise to support its clients in finding and financing properties, as well as during the phase of home ownership and the sale of properties. MoneyPark offers the largest selection of financing solutions available in one place, with mortgage and retirement products from over 150 providers, including banks, insurance companies and pension funds. Independent advice is provided through a network of more than 20 branches in Switzerland, by telephone or online. MoneyPark offers institutional investors comprehensive mortgage solutions through efficient sales and portfolio management.
About PriceHubble
PriceHubble is a Swiss B2B PropTech company that develops innovative digital solutions for the real estate industry based on property valuations and market information. PriceHubble's product portfolio uses big data, cutting-edge analytics and engaging visualizations to bring a new level of transparency to the marketplace. In this way, the company enables its clients to make real estate and investment decisions based on the most accurate and data-driven information (such as appraisals, market analyses, value forecasts and construction simulations) and improve dialogue with end consumers. PriceHubble's digital solutions are designed to support all players across the real estate value chain (banks, asset managers, developers, property managers and real estate brokers). PriceHubble is already active in ten countries (Switzerland, France, Germany, Austria, Japan, Netherlands, Belgium, Czech Republic, Slovakia and United Kingdom) and employs more than 180 people worldwide.
Disclaimer
This document was produced by and the views expressed are those of Credit Suisse at the time of writing and are subject to change. It has been prepared solely for information purposes and for the use of the recipient. It does not constitute an offer or invitation by or on behalf of Credit Suisse to anyone to buy or sell securities. Any reference to past performance is not necessarily a guide to the future. The information and analysis contained in this publication has been compiled or obtained from sources believed to be reliable, but Credit Suisse makes no representation as to its accuracy or completeness and accepts no responsibility for any loss arising from use of it.
This news content was set up by WebWire's editorial staff. Linking is allowed.
Press release distribution and press release distribution services provided by WebWire.