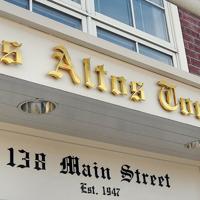 Foothill College Offers In-Person Classes, Winter Quarter Services | Schools
Registration is now open for the winter term at Foothill College, with in-person instruction and student services ramping up as virtual offerings continue.
Students taking courses on campus can enroll in a wide range of courses and use all of Foothill's student resources, including health services, library and tutoring centers, tailored testing, counseling services. catering and more.
Kurt Hueg, vice president of education for Foothill, said the college continues to offer a variety of options to help meet the needs of each student.
"The calendar was designed to offer more classes on campus while serving students who need the flexibility offered by education and online services," he said in a press release.
Foothill is demanding a full COVID vaccination for students taking classes on campus. Students must upload proof of vaccination or submit a request for exemption – religious or medical – when registering.
According to Foothill Associate Vice President Simon Pennington, all students and employees are required to wear masks on campus, inside and out. More than 98% of students and employees are vaccinated, he said, and those who are not are tested every week. Pandemic protocols will remain in place for the quarter.
Pennington said the Foothill-De Anza Community College District is vigilant in its approach to health and safety.
"The FHDA district is monitoring the situation and following national and local guidelines," he said by email. "We are ready to return to virtual training if necessary, but we believe that our rigorous vaccination mandate, our safety protocols and our excellent contact tracing team will allow us to proceed safely based on infection rates. current in the region. Obviously, we'll have to see what things look like in January.
Winter courses start on January 3.
For more information, visit foothill.edu.