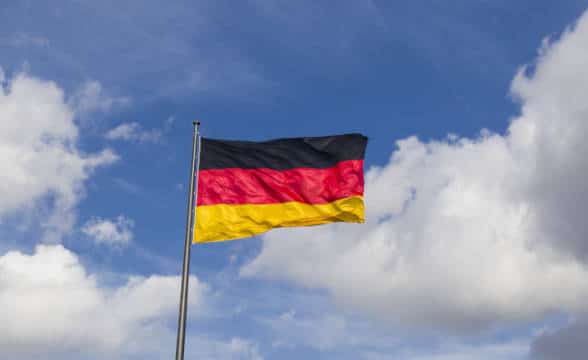 Germany expands its regulated market by awarding two online slot licenses
Two leading online slot operators received licenses to operate in Germany last week.
Interwetten and Admiral receive license in Germany
Last week, the Landesverwaltungsamt Sachsen-Anhalt, the state administration office of Saxony-Anhalt, added Interwetten Gaming Limited to the whitelist of operators, authorized to offer their services in the country. This came after the operator received an online slots license allowing it to introduce online slots games for customers in Germany. Under the new license, Interwetten will operate under two different domains, interwetten.de as well as lasmegas.de.
In addition to Interwetten, the administrative office of Saxony-Anhalt issued another license. This resulted in Novomatic's subsidiary Admiral receiving an online slots license, allowing it to begin offering online gambling services for customers in Germany. While Interwetten will operate under two different domains, Admiral will offer its services via admiralbet.de.
Recently granted licenses have increased the number of whitelisted operators. In fact, last month another operator was granted a license to operate online slot games. At the end of September, the online casino operator Rootz has been licensed. This allowed the Malta-based operator to showcase its services to customers in the country. Prior to that, in August, gambling and sports betting brand BlueBet had also received authorization to offer online slot machine games for customers in the German regulated market. With the entry of BlueBet, German players have had access to a wide variety of slot games. With this in mind, the recent licensing approval for Interwetten and Admiral has further expanded the portfolio of games available to German customers.
Black market operators impact tax revenue
To launch their services in Germany, operators and brands must comply with the local regulatory framework for gambling activities. This regulation is facilitated by the State Gambling Treaty which aims to protect vulnerable people and children against online gambling. By launching their services in Germany, all these operators ensured their compliance with the regulatory framework.
However, like in any industry, there are also bad actors in the online gambling vertical. It was only recently that the German Sports Betting Association (DSWV) called for action against black market gambling operators. In a report published late last month, the DSWV warned that there could be more than 400 online black market operators offering services to Germans.
Having a significant number of black markets, unlicensed gambling operators pose a risk to online users. At the same time, it deprives the country of tax revenue. With that in mind, in the third quarter of this year alone, Germany raised €596.1 million ($585.6 million) from gambling, representing a 15.5% increase. compared to the same period in 2021. Much of this increase in revenue was the result of an increase in taxes levied on online slot games.