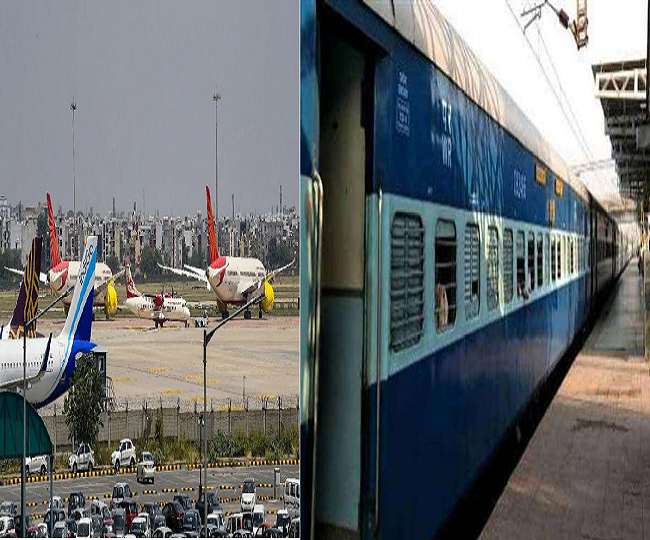 Goibibo launches a new "goCONFIRMED Trip" feature to facilitate reservations for train and plane tickets; here is how to use
New Delhi | Jagran Press Office: In order to ease the holiday rush, Goibibo has introduced various new features for train and plane commuters. The travel website has launched the "goCONFIRMED Trip" feature for people who want to travel by train but cannot book a confirmed ticket and the "Price Lock" feature for people who want to book airline tickets.
With these new features, travelers can enjoy convenient and hassle-free travel. As the holiday season approaches, many people are traveling here and there to meet their loved ones, which is causing the travel industry to accelerate. A 40 percent increase in travel bookings is seen by the Goibibo travel website for the coming months.
Thanks to the "goCONFIRMED Trip" functionality, travelers can now discover and book travel and financing alternatives at the last minute, if their train tickets are not confirmed.
By opting for the "goCONFIRMED Trip" function, travelers can benefit from a guaranteed 3X value against the unconfirmed ticket, as well as a substitute for a new reservation by flight, taxi, bus or other train trip for a date. future.
Parikshit Choudhury, Commercial Director of Ground Transportation at Goibibo, told PTI News Agency: "At Goibibo, our constant effort is to develop travel solutions focused on creating more value and helping our travelers to make smart travel purchasing decisions. goCONFIRMED Trip is a step to ensure that our train users undertake the planned trip despite all the uncertainties by giving them more travel options and flexibility to book as they see fit. The biggest differentiator of this new feature is the 3X value of the return vouchers for an unconfirmed ticket, which eases the financial problems associated with paying for an expensive last-minute alternative booking by flight, taxi, etc.
Besides these two features, Goibiob has also introduced another feature called "cluster search option", which will help travelers to search various trains in case their preferred train is running with full seating capacity.
Another feature introduced by the travel website is the "Alternative Station" which will help travelers get a confirmed train reservation. Using this feature, travelers can book a confirmed train seat at the nearest station before or after the disembarkation station.
Posted by: Mallika Mehzabeen