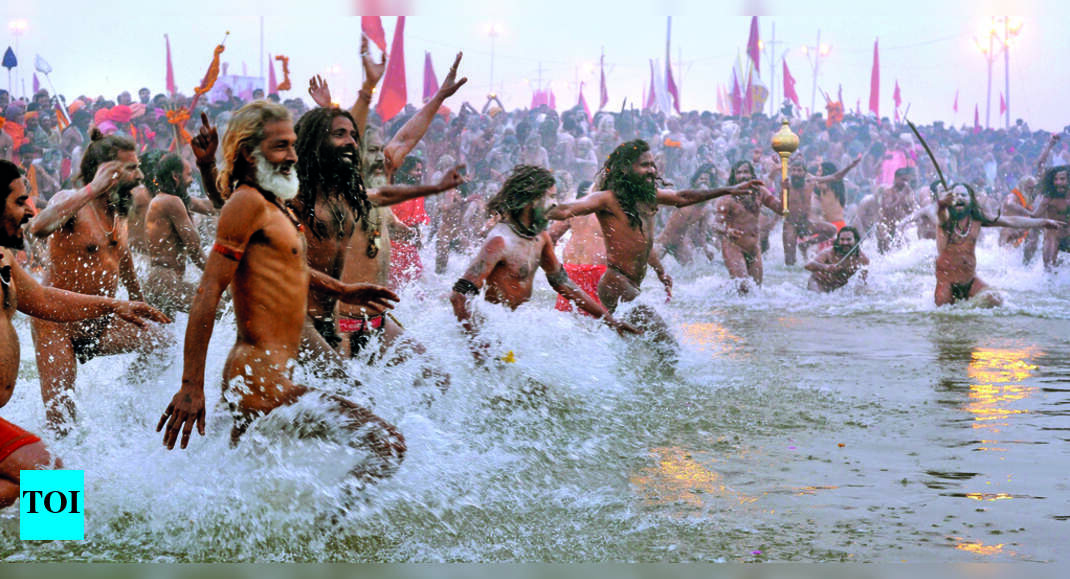 mela: Prayagraj Mela Authority will soon have a website for Magh Mela, Maha Kumbh | Allahabad News
Prayagraj: If you are planning to visit Prayagraj for Magh Mela 2023 or for the Maha Kumbh which would be held on the sandy shores of Sangam in 2025, a new upcoming Prayagraj Mela Authority website would have all your questions answered and you help run your trip.
To give a comprehensive overview of Maha Kumbh 2025, the government and administration have started their preparations. Among several other major works and projects, the job of creating a dedicated website for the annual religious fair was given to the scientists of IIT Kanpur. The experts have been contacted by the local administration for the work of the first phase of development of this website. After the successful completion of the website, information related to the various activities of Magh Mela to be held every year and the Maha Kumbh 2025 will be uploaded to the same site.
At the just-concluded 13th Board Meeting of Prayagraj Mela Authority, it was decided that booking of various amenities in mela and Sangam area should be done online. Following this decision, experts from IIT Kanpur were contacted by the mela authorities. Among these conveniences, the most important would concern the booking of boats online. The website reportedly contains encrypted information about all boats sailing in Prayagraj. As the information related to these boats will be available at one place, one can make the reservation through the option on the webpage which will also contain information about date and time etc. After online payment, when people come to Sangam, the boat will be available to them.
Mela authority officials said that experts from IIT Kanpur have been requested to complete this process by the end of this month. After the completion, the works and events of Magh Mela 2023 will be posted on the website. In the third phase, this page will be developed for Maha Kumbh 2025. Officials say that by then, the status of work and events to be held at Kumbh 2025 will also become clear.
Information about the specialty of the fair, its convenience and the number of responsible officers would be available on the website. Also, if a user has a complaint regarding the use of the facility he has booked through an online portal, the same can be registered on it.
"We approached the experts from IIT Kanpur to develop the website as we are striving that by the end of this month the boat booking process should start online. The website and the facilities available through it would be expanded in the next phases. Gradually, information and facilities for the upcoming Maha Kumbh 2025 would also be uploaded to the website," said Vice Chairman of Prayagraj Development Authority (PDA), who is also the Mela Adhikari, Arvind Singh Chauhan.