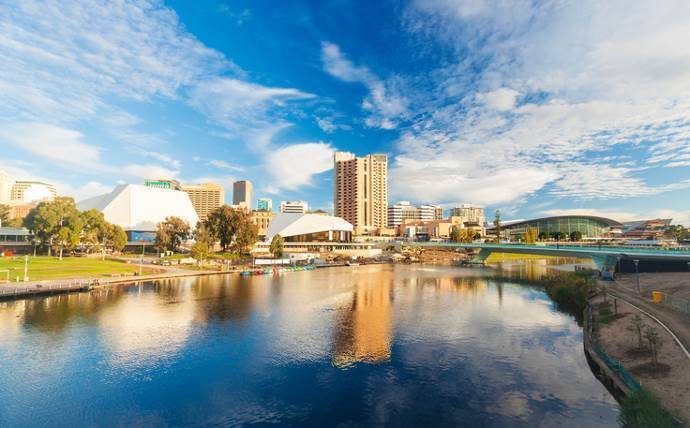 SA govt in hiring as digital workload increases – Strategy – Training and development – Software
South Australia's Prime Minister and Cabinet Office plans to hire more than 30 new digital professionals before the end of the year as it must juggle an ever-increasing workload.
The central agency launched the recruitment blitz late last week to find talent for a range of government-wide projects aimed at improving digital services for citizens and businesses.
Projects include the future SAGOV portal, which is expected to become the single gateway to South African government online services by 2023 and deliver a significant number of services by 2025.
SAGOV will install alongside the existing mySA Gov app, which was reused last year to allow citizens to check in at locations and other businesses using the 'COVID SAfe ".
The application will also eventually contain digital Covid-19 vaccination certificates, as is currently the case in New South Wales and Victoria, DPC now piloting the "VaxCheck" functionality with 50 people.
Other projects that digital specialists are expected to work on include the controversial Home Quarantine SA app, the exemptions portal and the online booking system for Covid-19 tests.
DPC is currently accepting applications for 21 jobs across 11 positions including Senior Developer, Senior Service Designer, Test Automation Engineer, CRM Developer and Solutions Architect.
He plans to recruit 10 more positions before the end of the year, bringing the total number of digital specialists to 31.
Chief Digital Officer James Galdes said iTnews the expansion would allow the government to continue to deliver some of the most innovative and transformative solutions it has ever offered.
"With the mandate to facilitate business relations with government, we are expanding our team to provide digital services to the community, designed around the South Australians for whom they exist," he said.
"As we reinvent the way we deliver digital services to the community, I encourage digital and ICT specialists to join us at this exciting time.
"We are looking for enthusiastic individuals with diverse technical skills and experience to help solve complex engineering programs and to work with us to make a difference in South Africa. "