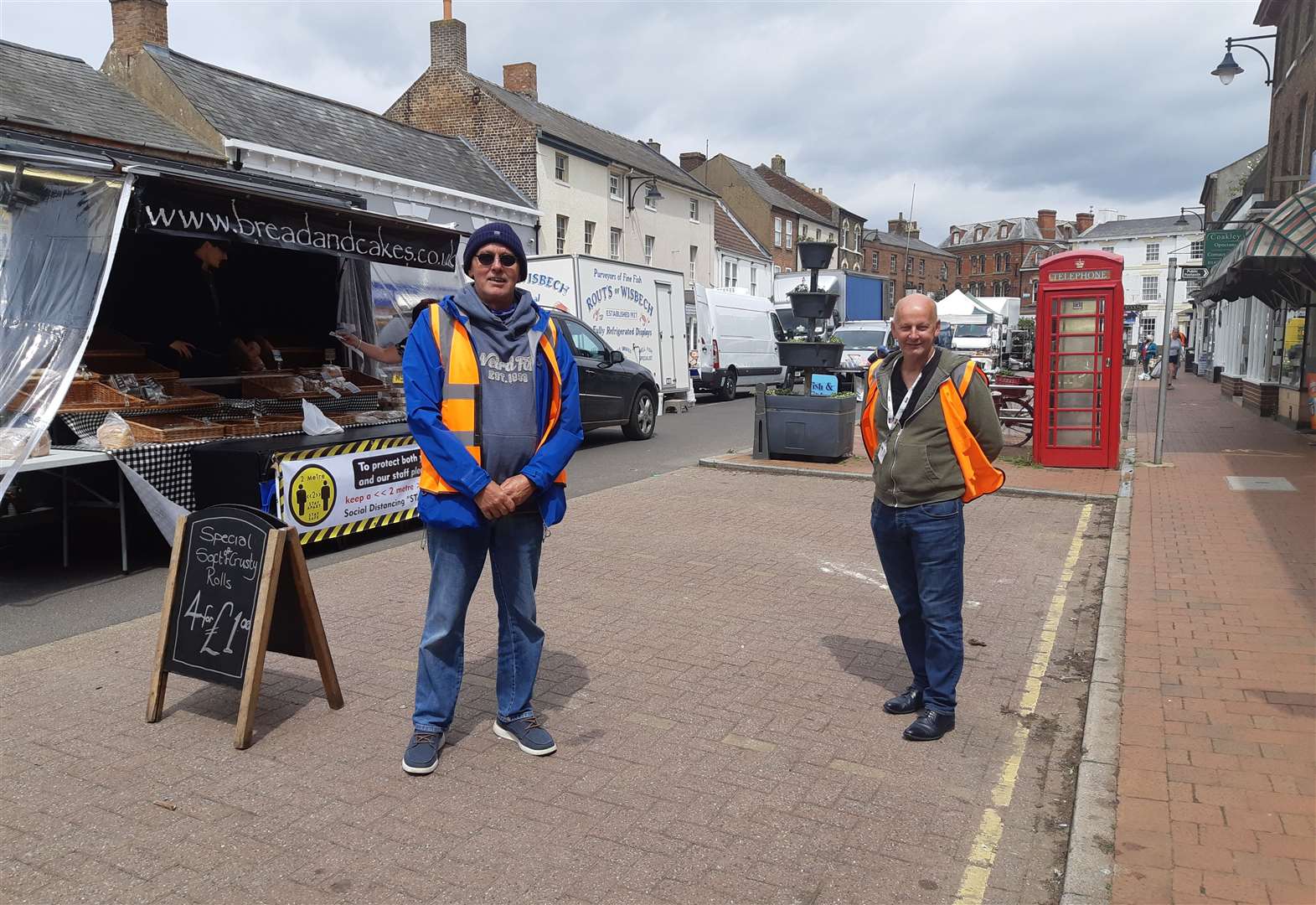 Traders in Long Sutton Market will have to pay for road closure after council refuses to back down
Traders in Long Sutton Market will have to pay for their weekly road closure after advisers refuse to waive the new fees.
South Holland's district council cabinet had been challenged over its decision to charge traders in Long Sutton £ 8.50 per 10-foot stall, compared to £ 7 for all other markets.
The additional £ 1.50 – opposed by advisers Chris Brewis and Jack Tyrrell – will fund 40-50% of the £ 92 per week cost of closing the road to the market.
Councilor Roger Gambba-Jones, holder of the environmental services portfolio, told Tuesday's cabinet meeting that the £ 1.50 supplement was "not unreasonable" – and members voted with him to support the plan.
Deputy Chef Nick Worth said: "If you can't afford a stand for £ 8.50 you probably shouldn't be there I would suggest."
Councilor Chris Brewis said the new deal was "patently unfair" to Long Sutton, pointing out that traders only closed the road because council asked them to.
He added, "It has really damaged the reputation of this neighborhood in the Long Sutton and Sutton Bridge area. "
At the meeting, Councilor Gambba-Jones warned that the markets will need to generate more income to help finance their future.
He said: '£ 7 is not a viable number, it is certainly not the kind of figure charged in other markets. "
He added: "We were one of the most generous counsels in this country, compared to others, not to charge market traders during the period of pandemic recovery."
The council's new fees – which include reducing prices for Spalding stands from £ 19 to £ 7 – are part of a plan that includes the appointment of a market manager.
Councilor Gambba-Jones added: "If the markets are to prosper, they need investment and those investments have to come from the markets, at least in part. "
He also defended the new online reservation system, amid criticism that it could prevent traders from making late decisions based on weather conditions.
Councilor Gambba-Jones said: "At the end of the day we are not a charity and we are definitely not a place they can turn up when they want to. This is not what we want in a 21st century market.
He said he sees no reason why traders couldn't show up in the wind and rain and that buyers want to see a cohesive set of stalls – with traders booking in advance online elsewhere.
He added: "It is first and foremost the benefit for the customer. The shopkeeper was the one running things and at the end of the day we are supposed to take care of the customers. "
---
---